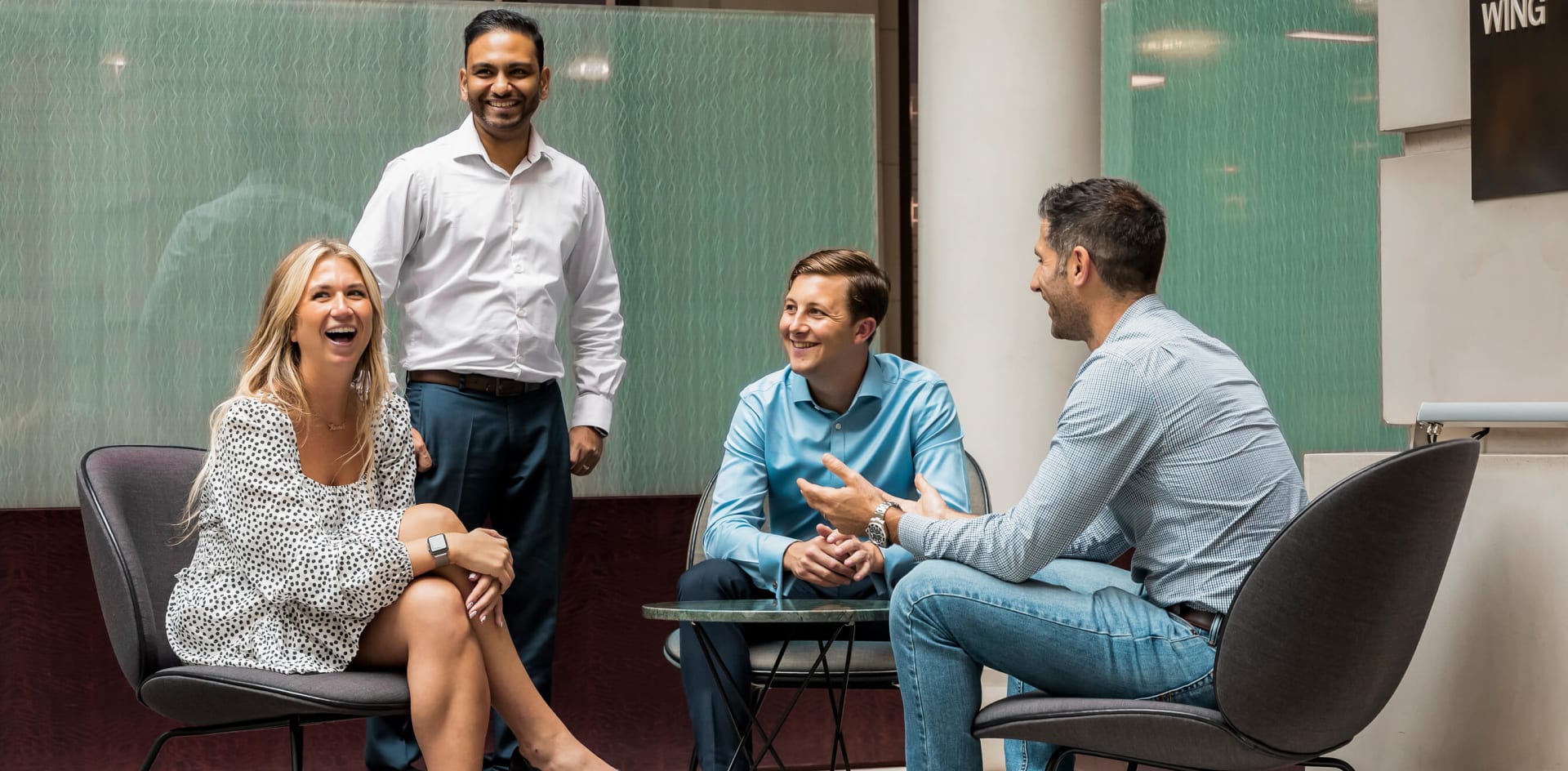 Customer Services Adviser
Chester

,

England

,

United Kingdom

£21,000 - £22,000 per year

Operations
Job description
Customer Service Adviser (Card One Money) - Chester - On-Site
Card One Money, part of the Equals Group, is a leading financial technology company who offer a wide range of services, including prepaid debit cards, current accounts, and payment solutions for both individuals and businesses. Our services are designed to provide accessible and convenient banking options for individuals who may have difficulty accessing traditional banking services.

Our mission is to empower individuals and businesses by providing innovative banking solutions that simplify and enhance their financial lives. With a focus on exceptional customer service, we strive to deliver secure, user-friendly, and accessible banking experiences.
As a Customer Service Adviser, you will be responsible for promptly responding to customer inquiries via various channels, including phone calls, emails, and live chat. Your primary goal will be to provide accurate information, address customer concerns, and offer appropriate solutions to resolve issues. Additionally, you will collaborate closely with our internal teams to escalate complex queries, troubleshoot technical problems, and provide ongoing support to ensure customer satisfaction.
Job requirements
Act as the first point of contact for customer inquiries, demonstrating exceptional communication skills and a friendly, professional demeanour.
Respond promptly and effectively to customer questions, concerns, and complaints through multiple communication channels.
Provide accurate and detailed information about Card One Money's products, services, fees, and policies to assist customers in making informed decisions.
Troubleshoot and resolve technical issues related to online banking, mobile applications, and card services, ensuring a smooth user experience.
Escalate complex customer queries or issues to the appropriate teams and follow up to ensure timely resolution.
Collaborate with internal departments to address customer feedback and contribute to the improvement of our products and services.
Maintain accurate records of customer interactions, transactions, and inquiries in our customer relationship management (CRM) system.
Stay up to date with industry trends, product updates, and regulatory changes to provide relevant and reliable information to customers.
Prior experience in customer support or a similar role is preferred.
Strong interpersonal and communication skills, with the ability to empathize, listen actively, and articulate information effectively.
Proficiency in using customer support software, CRM systems, and other relevant tools.
Tech-savvy with a good understanding of online banking platforms, mobile applications, and basic troubleshooting techniques.
Excellent problem-solving skills and the ability to think critically to find appropriate solutions.
Ability to work independently and efficiently in a fast-paced, dynamic environment.
We welcome people into the Equals group and desire to grow and develop our talented teams. We believe in teamwork and celebrating our successes. We strive to embrace our values. We want to put you in the driving seat of your career and achieve your full potential through growth opportunities and developmental support.
When you join the Equals Group, we aim to help you to get more out of your career. We will also offer you the following benefits;
A competitive salary benchmarked against a peer group.
25 days holiday per year + your birthday off
Opportunities for progression, development and learning new skills.
Free onsite Nuffield Health gym & pool (London) and discounted gym membership elsewhere
Interbank currency rates on travel money and international transfers.
Contributory pension
3 x basic annual salary life assurance
Cycle to work scheme
Season ticket loans
Comprehensive employee assistance programme
Private medical insurance following successful probation
Enhanced parental policies
Eye care vouchers
Complimentary drinks and fruit
We operate a hybrid working arrangement where possible
Where possible we offer the opportunity to work flexibly and the opportunity to balance some remote working with time in the office collaborating, taking part in events and developing the social connections that make working with us rewarding.
Equals strives to create a workplace where we can all be ourselves. We believe in inclusion, equality and the power of diversity, so you'll be encouraged to bring your unique perspectives and experiences and help us understand what you need to do your best work.