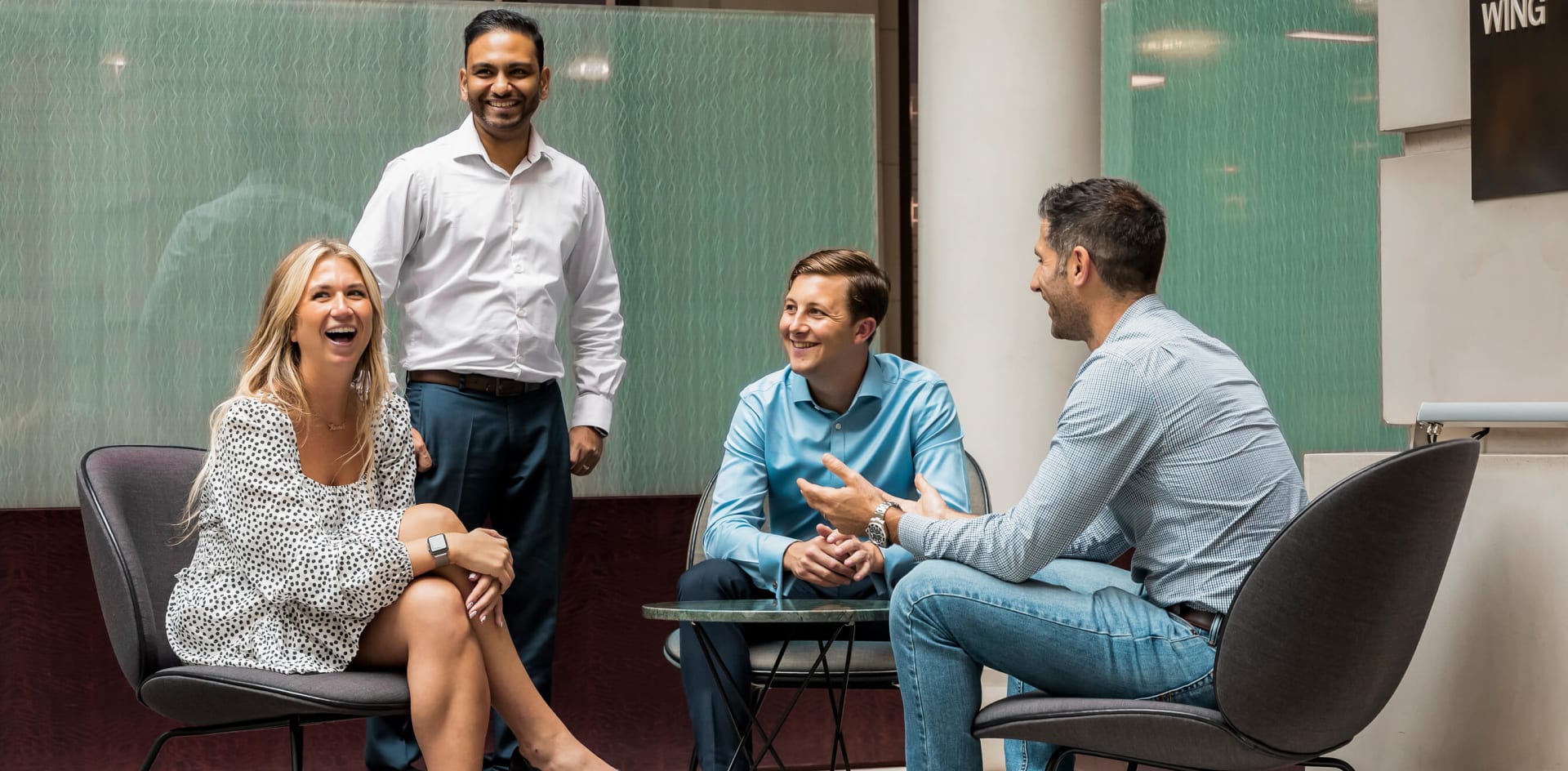 Customer Services Adviser (9 month maternity contract)
Chester

,

England

,

United Kingdom

£21,000 - £22,000 per year

Operations
Job description
Customer Service Adviser - Chester, UK - On-Site
Over the last 14 years, we have helped over a million satisfied customers move and manage their money. Our award-winning product portfolio allows our customers to make low-cost multi-currency payments across various payment products.
From travel money to transfers, currency hedging, to expense management, we are focused on a single goal of making it easy for our customers to manage and move their money.
As a business, we are committed to delivering value to our customers through the combination of advanced payments technology and personal expert service.
Role mission
•To provide a professional and effective service to customers dealing with all matters in a prompt and efficient manner and ensuring that the needs of the customer are met.

Job requirements
Responsibilities
• To deal with day-to-day customer queries
• To respond to incoming calls & emails promptly
• To respond to secure messaging in a prompt and professional manner. •To receive and respond courteously and efficiently to all customer enquiries.
• To ensure that all targets are adhered to. •To accurately record and enter data into computer systems
• To promote the cross sell of company products, mainly over the telephone to ensure that product knowledge is kept updated.
• To be conversant with the terms of business of the company
• To help and support customers in understanding terms, conditions, and procedures.
• To ensure that all objectives are met.
• To undertake other associated duties in relation to the provision of customer requests
• To record and resolve any customer issues, concerns or complaints reporting them, as appropriate, to management
• To attend training courses and meetings as required
• To undertake any other reasonable duties that may be required from time to time by your Team Manager

Skills & Abilities
• Excellent customer service skills and the ability to develop and maintain business relationships with potential and existing customers Knowledge and practical experience of MS Office (Word, Excel and Outlook)
• Good organisational and time management skills
• Excellent telephone manner
• Good communication and interpersonal skills
• The ability to work as part of a team.
• Numeracy and literacy skills
Previous Experience
• Previous relevant experience in a customer services/financial services environment desirable
Our investment in you
We aim to be a 'people first' business. We welcome people into the Equals group and aim to grow and develop our talented teams. Our people are part of one group, we believe in teamwork and celebrating our successes. We strive to embrace our values of 'Succeed Together', 'Be the Customer, 'Make it Happen' and 'Go Beyond. We believe in empowering conversations, that's why we've invested in our managers and teams to ensure we bring out the best in each other. We want to put you in the driving seat of your career so you can reach your full potential through growth opportunities and developmental support. You will join an environment that encourages learning and knowledge sharing. Our managers and leaders will guide you to realise your personal drivers and encourage development of your own motivating career plan. When you join the Equals Group we help you get more out of your career, to get more out of life. We are an equal opportunity employer and value diversity at our company. We do not discriminate on the basis of race, religion, colour, national origin, gender, sexual orientation, age, marital status, veteran status, or disability status.
In-house benefits
A competitive salary benchmarked against a peer group.
25 days holiday per year + your birthday off
Opportunities for progression, development and learning new skills.
Free onsite Nuffield Health gym & pool (London) and discounted gym membership elsewhere
Interbank currency rates on travel money and international transfers.
A flexible working environment We operate a hybrid working arrangement where possible, which means that for some roles you will be able to work remotely for some days of the week. However, we still want employees to collaborate in person at both our London and Chester offices, and therefore, candidates will need to still be a comfortable commuting distance from either location for the days you are required to work from or come into the office.