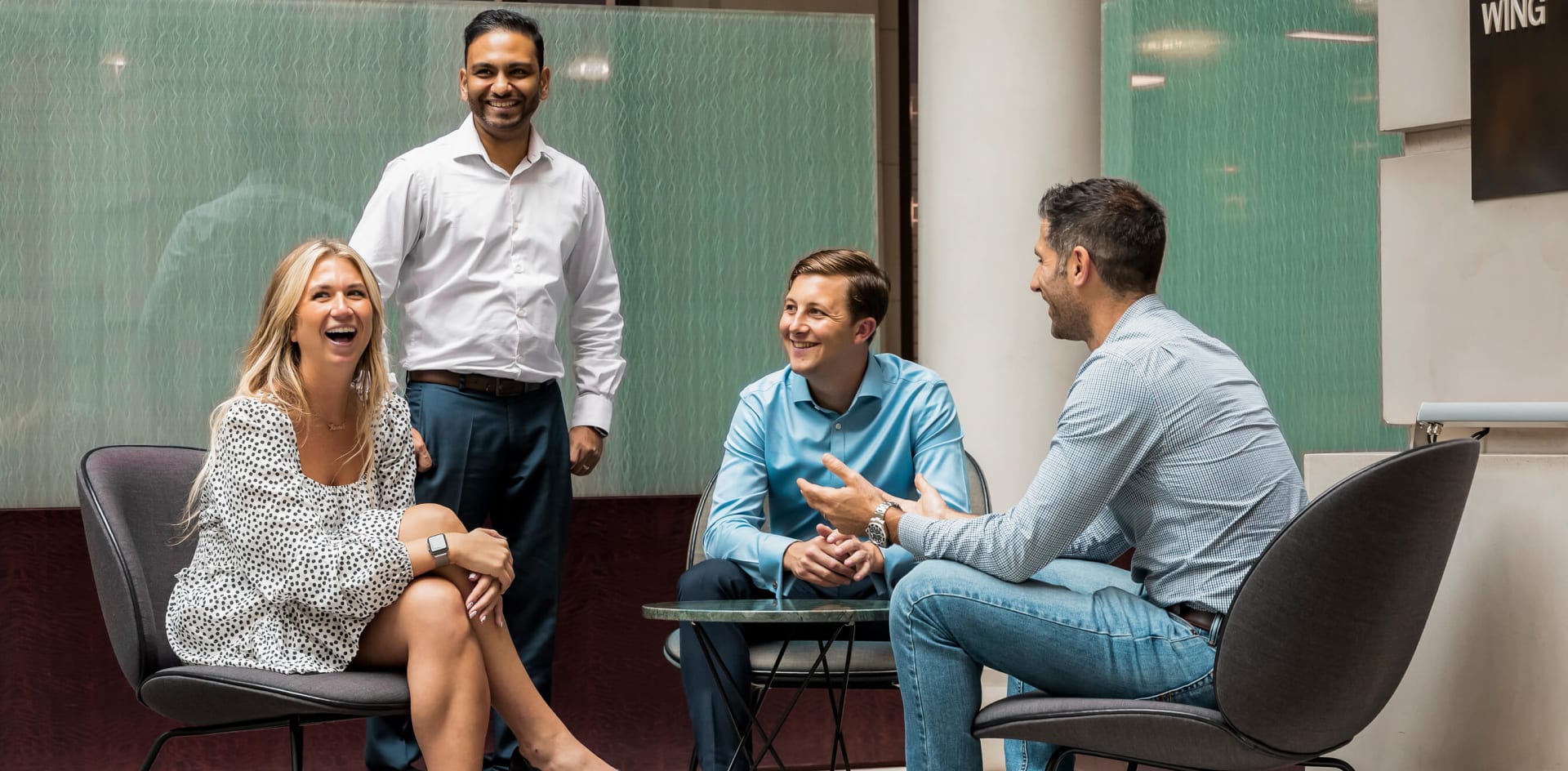 Online Account Manager
London

,

England

,

United Kingdom

£25,000 per year

Sales
Job description
Online Account Manager – London - On-Site


About us
Over the last 18 years, we have helped over a million satisfied customers move and manage their money. Our award-winning product portfolio allows our customers to make low-cost multi-currency payments across various payment products.
From bespoke payment solutions to travel money, transfers, currency hedging, to expense management, we are focused on a single goal of making it easy for our customers to manage and move their money. As a business, we are committed to delivering value to our customers through the combination of advanced payments technology and personal expert service.
About the role
You will be an integral part of our Dealing team based in London. This is an important role, which will focus on pro-actively managing a book of clients that use our online system. You will be involved in booking deals where the need arises, re-engaging with previous clients and enticing new clients to use our services, helping to identify opportunities for large transfers, as well as providing best in class customer service and managing multiple important relationships.
Responsibilities
Pro-actively engage with your account base at regular intervals
Identify opportunities for large transfers and put them in touch with Senior Dealers to complete the trade
Complete the booking of smaller deals where appropriate
Engage with lapsed and new prospects highlighting the benefits of using our system and signing them up to the platform
Contact clients who have been referred to the Dealing Team and introduce our online system
Accurately assess margins and client limits
Provide best in class customer service to ensure relationships are maintained and fostered.
Job requirements
Essential Skills
Account Management: The ability to proactively engage with clients, manage relationships, and provide excellent customer service.
Sales and Business Development: Identifying opportunities for large transfers, re-engaging with previous clients, enticing new clients, and promoting the benefits of the company's services.
Financial Knowledge: Understanding how to accurately assess margins and client limits, as well as booking smaller deals when appropriate.
Communication Skills: Strong verbal and written communication skills are necessary for interacting with clients, colleagues, and senior dealers.
Relationship Building: Building and maintaining relationships with clients, fostering trust, and providing personalized service.
Analytical Thinking: The capacity to identify opportunities, assess client needs, and recommend appropriate solutions.
Time Management: Being able to prioritize tasks, manage multiple client relationships, and meet deadlines in a fast-paced environment.
Teamwork: Collaborating effectively with the Dealing team and other stakeholders to achieve common goals.
Adaptability: The ability to adapt to changes in the market, client requirements, and company processes.
Technology Proficiency: Familiarity with the company's online system and the ability to navigate and utilize it effectively.
Our investment in you
We welcome people into the Equals group and desire to grow and develop our talented teams. We believe in teamwork and celebrating our successes. We strive to embrace our values. We want to put you in the driving seat of your career and achieve your full potential through growth opportunities and developmental support.
When you join the Equals Group, we aim to help you to get more out of your career. We will also offer you the following benefits;
Benefits
A competitive salary benchmarked against a peer group.
25 days holiday per year + your birthday off
Opportunities for progression, development and learning new skills.
Free onsite Nuffield Health gym & pool (London) and discounted gym membership elsewhere
Interbank currency rates on travel money and international transfers.
Contributory pension
3 x basic annual salary life assurance
Cycle to work scheme
Season ticket loans
Comprehensive employee assistance programme
Private medical insurance following successful probation
Enhanced parental policies
Eye care vouchers
Complimentary drinks and fruit
We operate a hybrid working arrangement where possible
Where possible we offer the opportunity to work flexibly and the opportunity to balance some remote working with time in the office collaborating, taking part in events and developing the social connections that make working with us rewarding.
Equals strives to create a workplace where we can all be ourselves. We believe in inclusion, equality and the power of diversity, so you'll be encouraged to bring your unique perspectives and experiences and help us understand what you need to do your best work.