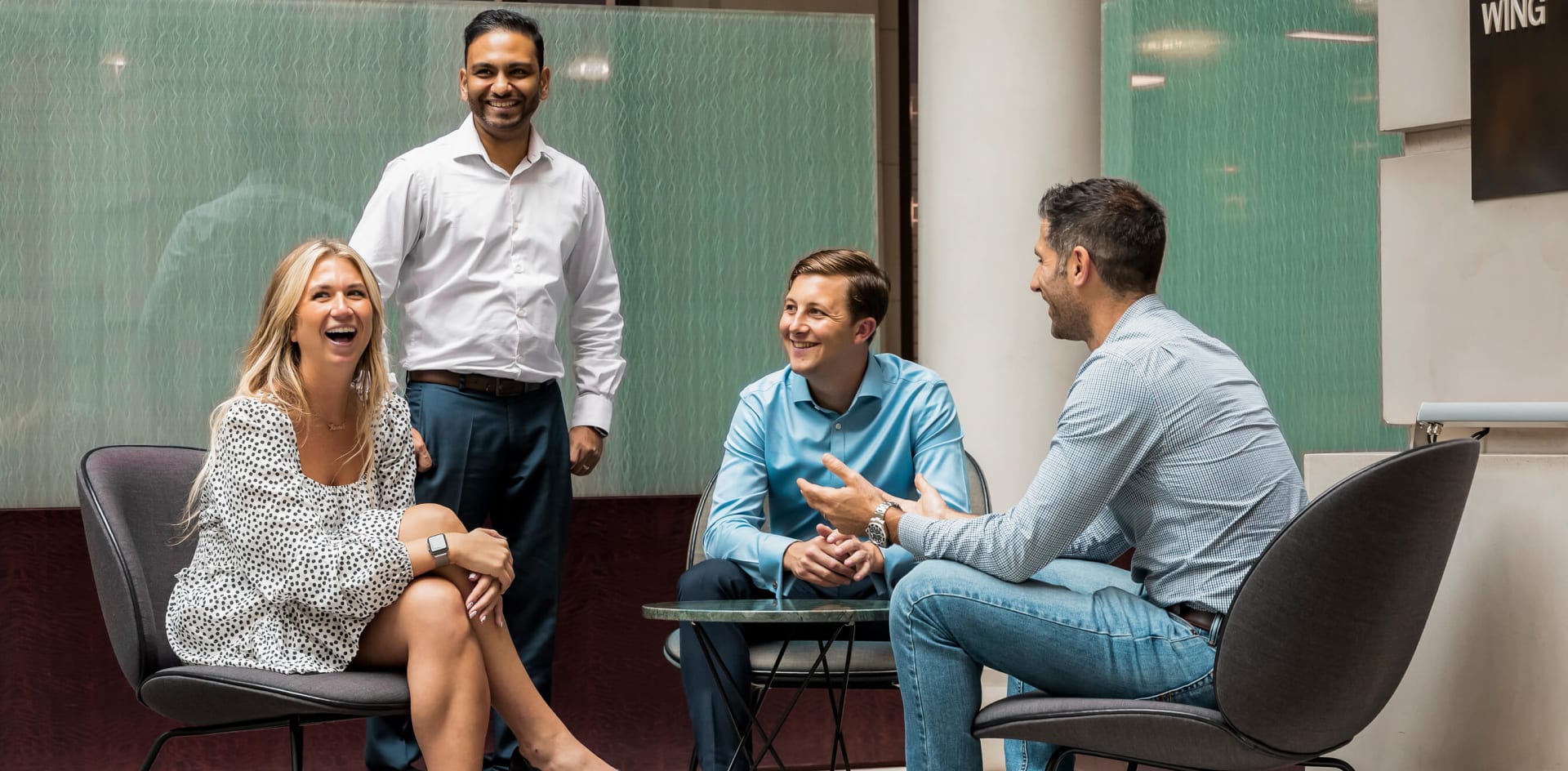 Partnerships Business Development Manager
London

,

England

,

United Kingdom

£60,000 - £70,000 per year

Sales
Job description
Partnerships Business Development Manager - London - Hybrid
Over the last 16 years, we have helped over a million satisfied customers move and manage their money. Our award-winning product portfolio allows our customers to make low-cost multi-currency payments across various payment products.
From travel money to transfers, currency hedging, to expense management, we are focused on a single goal of making it easy for our customers to manage and move their money.
As a business, we are committed to delivering value to our customers through the combination of advanced payments technology and personal expert service.
The Partnership team is a core function within the commercial business unit, delivering a constant stream of new business opportunities by way of introductions.
Accountants, mortgage brokers, lenders, wealth managers, and tax planners are just some of the industries we develop strategic relationships with.
In this role, you will be responsible for sourcing and onboarding your own pipeline of introducers across our key verticals.
Once successfully onboarded and implemented as an introducer, you will be responsible for managing the pipeline of introduced clients, ensuring their successful registration and completion of first trade, handled by the dealing team.

Job requirements
Responsibilities
Strategic pipeline management of prospective introducers
Clear go to market strategy for introducer verticals
Cold outreach to prospective introducers via phone, email, LinkedIn and networking
Weekly pipeline reporting of introducer opportunities and their income potential
Weekly pipeline reporting of introduced clients and their income potential
Clear internal sales process and handover to client speak dealers
Clear personal development goals for the financial year
Deliver of weekly and monthly activity KPIs
Deliver and overperformance on quarterly revenue targets
Collaboration and integration with key commercial teams
Disciplined and effective use of CRM
Key skills & experience
Ability to build effective sales funnel
Confident and efficient cold out-reach to prospective introducers
Presentation and pitching skills to key decision makers
Discipline to follow sales and implementation process
A role model for our values: Make it happen, Succeed together, Be the customer, Go beyond
We believe that certain skills are essential in order to be successful in this role and these are detailed above. You may not have all the other skills we have outlined as desirable, we understand that and will still welcome your application. We will carry out individual interviews for shortlisted candidates and assess who is best suited for the role after we have discussed everything with you
Our investment in you
We aim to be a people-first business. We welcome people into the Equals group and desire to grow and develop our talented teams.
Our people are part of one group; we believe in teamwork and celebrating our successes. We strive to embrace our values of 'Succeed Together', 'Be the Customer, 'Make it Happen' and 'Go Beyond'. We believe in empowering conversations; that's why we've invested in our managers and teams to ensure we bring out the best in each other. We want to put you in the driving seat of your career and achieve your full potential through growth opportunities and developmental support.
You will join an environment that encourages learning and knowledge sharing. Our managers and leaders will guide you to realise your drivers and promote your motivating career plan.
When you join the Equals Group, we help you get more out of your career, to get more out of life.
In-house benefits
● A competitive salary benchmarked against a peer group.
● 25 days holiday per year + your birthday off
● Bupa Private Healthcare
● Bupa Mental Health Services & EAP
● Opportunities for progression, development and learning new skills.
● Free onsite Nuffield Health gym & pool (London) and discounted gym membership elsewhere.
● Interbank currency rates on travel money and international transfers.
● A flexible working environment
● Cycle to Work Scheme
● Enhanced Maternity & Paternity pay
● Season Ticket Loans
● x3 Annual Salary Life Assurance
● A flexible working environment
We operate a hybrid working arrangement where possible, which means that for some roles you will be able to work remotely for some days of the week. However, we still want employees to collaborate in person at both our London and Chester offices, and therefore, candidates will need to still be a comfortable commuting distance from either location for the days you are required to work from or come into the office.